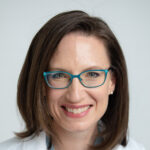 Dr. Cheryl Wilson, M.D., F.R.C.S.C.
Dr. Wilson is a surgeon specializing in Obstetrics and Gynecology. She graduated from UBC OB/GYN program in 2012 and offers general gynecology, primary care and high risk obstetric consultations. She is trained in minimally invasive laparoscopic surgical approaches and offers laparoscopic hysterectomy to her patients. Dr. Wilson also performs colposcopy at Peace Arch hospital.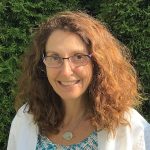 Dr. Ruth Abrahams, M.D., F.R.C.S.C.
Dr. Abrahams has had a 20+ year career as a full-time obstetrician gynecologist. She recently transitioned into office gynecology as well as a newly cultivated practice in aesthetic medicine. With excellent mentorship by Dr. Tkatch and ongoing courses in Botox and filler techniques, she is excited to be able to offer these services. Her interests in gynecology continue to be all aspects of women's health care including contraception, menopause, and sexual wellness. She considers herself to be down to earth and loves to connect with people. She is delighted to be part of this dynamic group!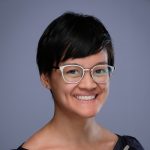 Dr. Sarah Fung, M.D., F.R.C.S.C.
Dr. Fung is an obstetrician-gynecologist who trained at the University of Alberta, where she won awards for her surgical skills and research. She has practiced across British Columbia, Alberta, and the Yukon. She offers general gynecology and high-risk obstetric consultations to her patients. Dr. Fung has a special interest in minimally invasive surgery and operates at Peace Arch Hospital.